Top-notch drama and entertainment!
"The must-see Swedish series of the year." Filmtopp's Edward Langert Wikström pays tribute to Viaplay's original series "Thunder in my heart".
Skapare:

Amy Deasismont

I rollerna:

Amy Deasismont, Alexander Abdallah, Gustaf Hammarsten, Helen Sjöholm
MORE VIAPLAY ORIGINALS:
Amy Deasismont plays Sigrid, a young woman in Stockholm who lives a far from quiet life. In addition to the stress, constant financial worries, and bad luck in her pursuit of the one, Sigrid has a dysfunctional relationship with her family.
Her family split up a long time ago, but even though her parents no longer live together, her father Stefan (Gustaf Hammarsten) still significantly influences the family. Sigrid wants nothing more than to love her father and for her father to love her, but she is repeatedly let down by this narcissistic figure.
Sigrid is closer to her mother, Annika (Helen Sjöholm), but years of a toxic relationship with Stefan have made Annika passive. This has led to her having difficulty standing up for Sigrid, who is always forced to be the adult, even though she is only in her 20s.
Life is made easier for Sigrid, thanks to her good friends. Antonia (Julia Lyskova Juhlin) and Sam (Alexander Abdallah) are her real family—it is in the friendships that the care and love in her life are primarily unconditional.
Deasismont excels
Directing and playing the lead is a challenging game with high risk—only a few can handle such a challenge.
Mel Gibson did it in Braveheart, and Kevin Costner did it in Dances with Wolves. But it can easily become flat, like in Aziz Ansari's Master of None, where he, as the director, gives the lead role, himself, all possible sympathetic qualities to create a flawless character who always does the right thing. Or, for that matter, Seth McFarlane, whose films and television programs have more or less become a platform for inter mutual admiration.
No, directing and starring is difficult, but for Amy Deasismont, it does not seem hard at all. With Amy at the helm, along with the other actors, her vision instead blossoms into a colorful collage of strong contrasts containing friendship, love, joy, betrayal, trauma, grief, independence, and identity seeking.
"Thunder in my heart" depicts a vulnerable young woman who tries to live as happy a life as possible, despite poor conditions. She is a child who has not been allowed to be a child but who has instead always been forced to be the adult. The problems that arise in Sigrid's relationships—envy, suspicion, procrastination—are basically problems from a childhood marked by psychological terror.
Helen Sjöholm makes an outstanding performance portraying a mother wounded by a bad relationship and what such a relationship does to a human being. Gustaf Hammarsten makes a frighteningly good interpretation of a violent and impulsive father who ignores his daughter and who obviously did not address his own problems before he decided to start a family.
Amy Deasismont has created top-notch drama and entertainment—this is the must-see Swedish series of the year that you simply have to see. Her debut as a screenwriter is impressive, sharp and crystal clear.
"Thunder in my heart gives voice to a generation."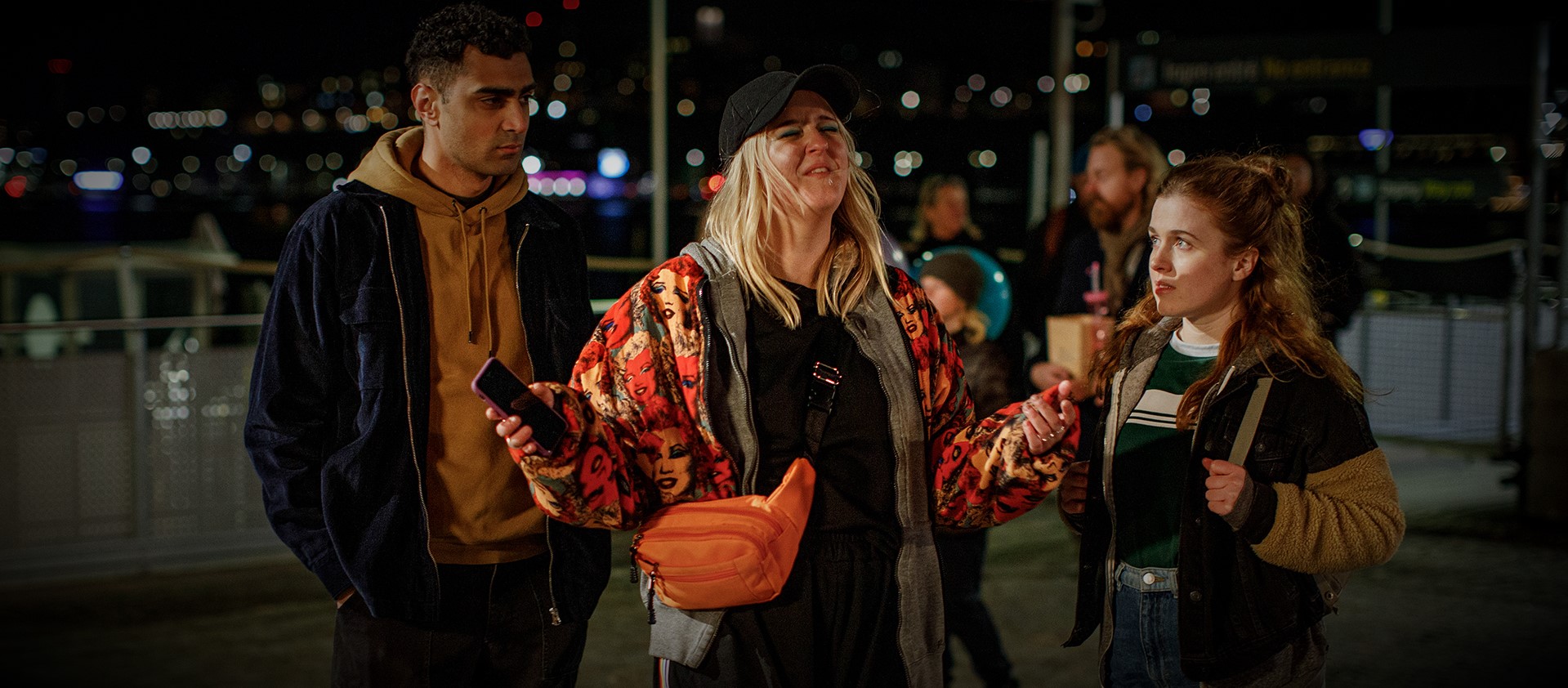 In Swedish productions, even in real-life Sweden, we find it challenging to hold bad parents accountable.
Parents' shortcomings, rudeness and unstable outbursts of anger all too often get to continue with the explanation of them being exposed to the same as children. So this is the excuse to keep the vicious cycle alive. A cycle that can continue when parents do not take responsibility, don't show love, behave selfishly, refuse to be held accountable for their actions, and choose not to seek help for their problems. Instead, they take out their issues on those around them, and children are no exception.
This very well-known but hushed problem is captured ruthlessly well in Thunder in my Heart, and it hits hard—this is not an easy series to digest. It will be a slap in the face for some, but also a light in the tunnel for others who recognize themselves.
This is why Amy Deasismont is perhaps the bravest filmmaker I know at this moment. She has created and played a character, strong and courageous, but at the same time human, vulnerable and with all odds against her, who does something as revolutionary as putting an end to the cycle.
This is a series about a young woman who realizes her worth and that she actually deserves better, that she does not have to keep in touch with someone she does not want to stay in touch with—that such a thing would not only be a lie but downright harmful.
Karaoke, youth romance, grief, cheap beer, mental illness, laughter, friendship and kitchen paper when you can not afford a coffee filter—"Thunder in my heart" gives voice to a generation.
Find out more about Viaplay here.
MORE VIAPLAY ORIGINALS: