Get to Know Sweden's Most Popular Streaming Service
December the 15th, it's finally time to get acquainted with the Scandinavian streaming service Viaplay. It took a while, but now one of the North's leading, quality content providers is crossing the Atlantic to the United States.
Most Americans are yet to hear of Viaplay for the first time, but you who have found your way to Filmtopp.se do, of course, have the advantage of being one step ahead. We understand that you are curious about the new streaming service – which will host some of Scandinavia's best Nordic noir.
Price and Platform
Viaplay will be available on December the 15th in the USA. The streaming service will initially be a part of Comcast's entertainment platforms, including Xfinity X1, Xfinity Flex och XClass TV, as an add-on for the price of $4,99 per month. There will also be a 7-day free trial version. Later on, Viaplay will release a stand-alone application.
About the Content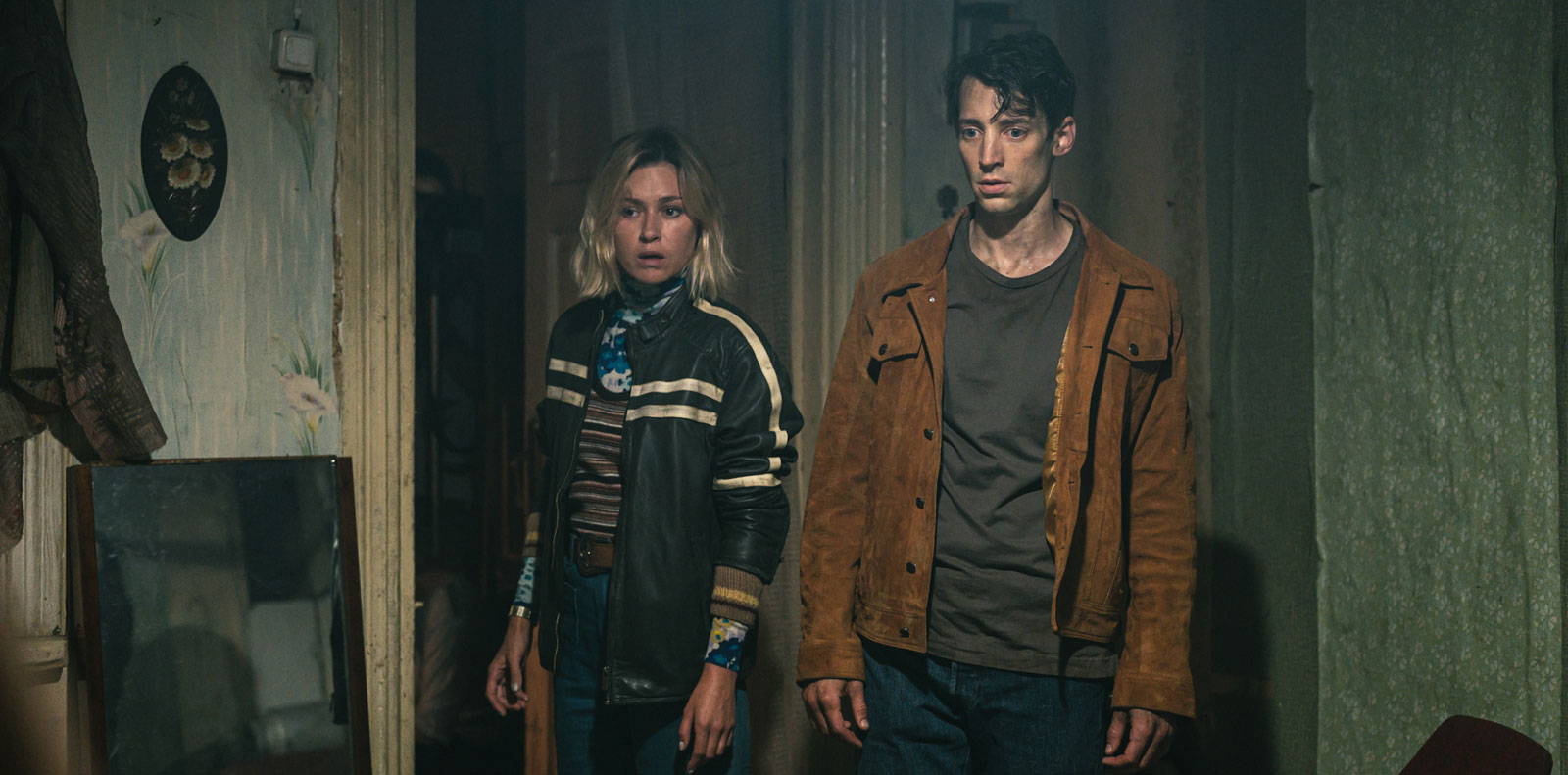 Viaplay is almost as crucial as Netflix and HBO Max in Scandinavian households, and when you get to know the streaming service, you'll understand why. Viaplay has crafted some of the best Nordic noirs and dramedies through the years. All with the unique Scandinavian flavors we simply can't resist.
Except for Sweden, Norway, Finland, Denmark, and Iceland, it is also available in Poland, Estonia, Lithuania, Latvia, and now The United States. Viaplay has also planned releases in the UK, Netherlands, Germany, Austria, and Switzerland.
Upon its American release, Viaplay will feature over 1100 hours of Nordic series and films, both new and classic, focusing on thrillers, dramas, and young adult content. Viewers can look forward to at least one premiere every week, with Viaplay aiming to release at least 60 Originals in 2022.
In the Nordics, the audience is highly interested in Viaplay's thrillers, dramas, and comedies. But as you can expect, their section of praised Nordic Noirs is the Swedes' number one pick.
Seven Viaplay Originals You Must See:
Intense Nordic Noir for the crime lover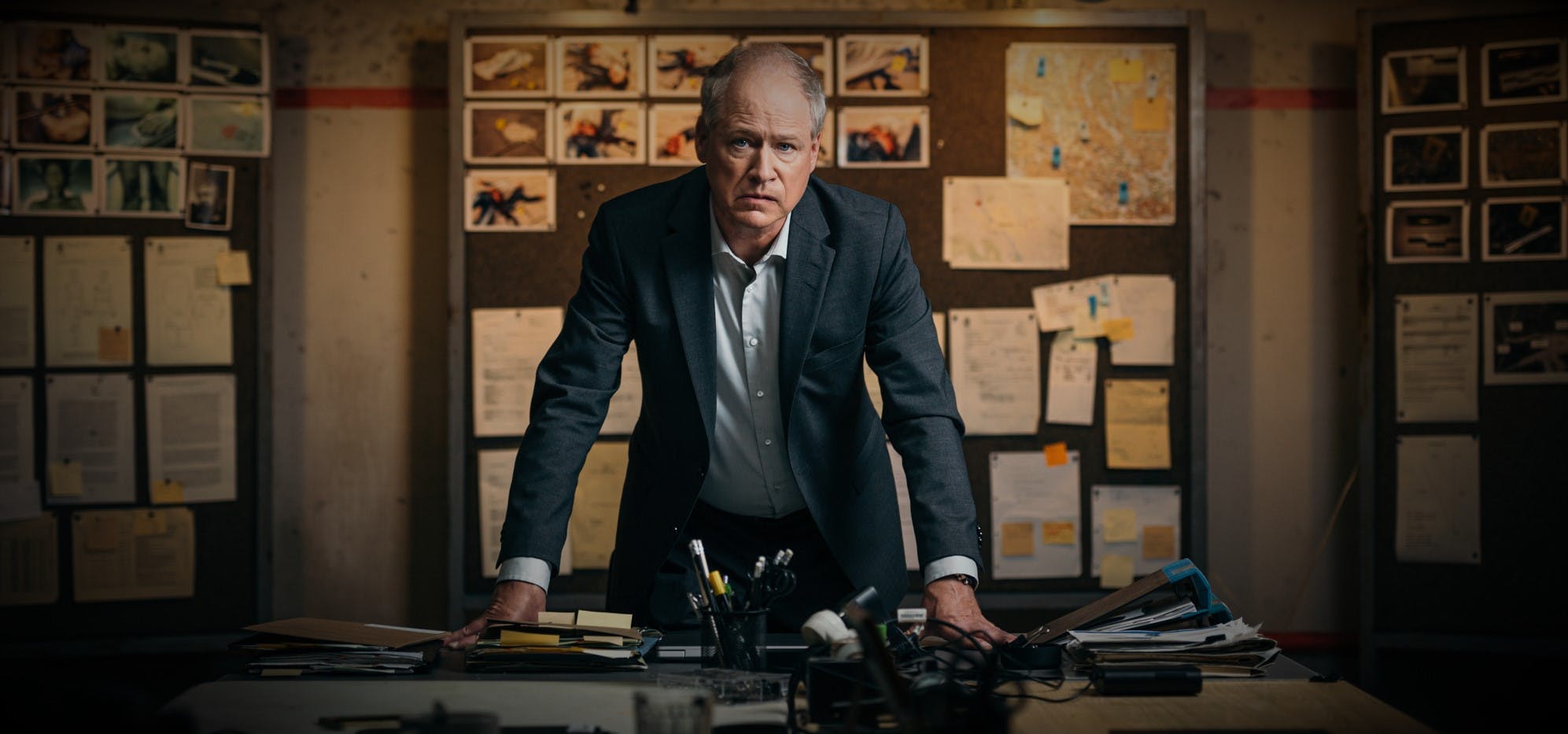 With the help of prominent Swedish crime authors like Stieg Larsson, Camilla Läckberg, Jan Guillou, Henning Mankell, Maj Sjöwall and Per Wahlöö, Nordic Noir has become an international affair. It's just not the Swedes who can't get enough of realistic stories of hard-drinking detectives looking into grim murder cases while battling problematic family relationships with, more often than seldom, morally askew humor.
Wonderful Dramedies With a Swedish Spin
Yes, the cold and dark Swedish climate is perfect for cooking up raw thrillers, but the Swedes also have a flair for charming dramedies. Of course, this does not surprise anyone who has visited "the land of the midnight sun" during the summer.
As the North's most prominent streaming service, Viaplay has, of course, delivered some truly fine dramedies through the years. The most well-known would be Love Me, written and directed by the Swedish comedienne Josephine Bornebusch. In Sweden, it won a Kristallen – the equivalent of the Emmy Awards – for best comedy series.
Three Nordic Noirs on Viaplay You Must See
The Machinery (Season 1)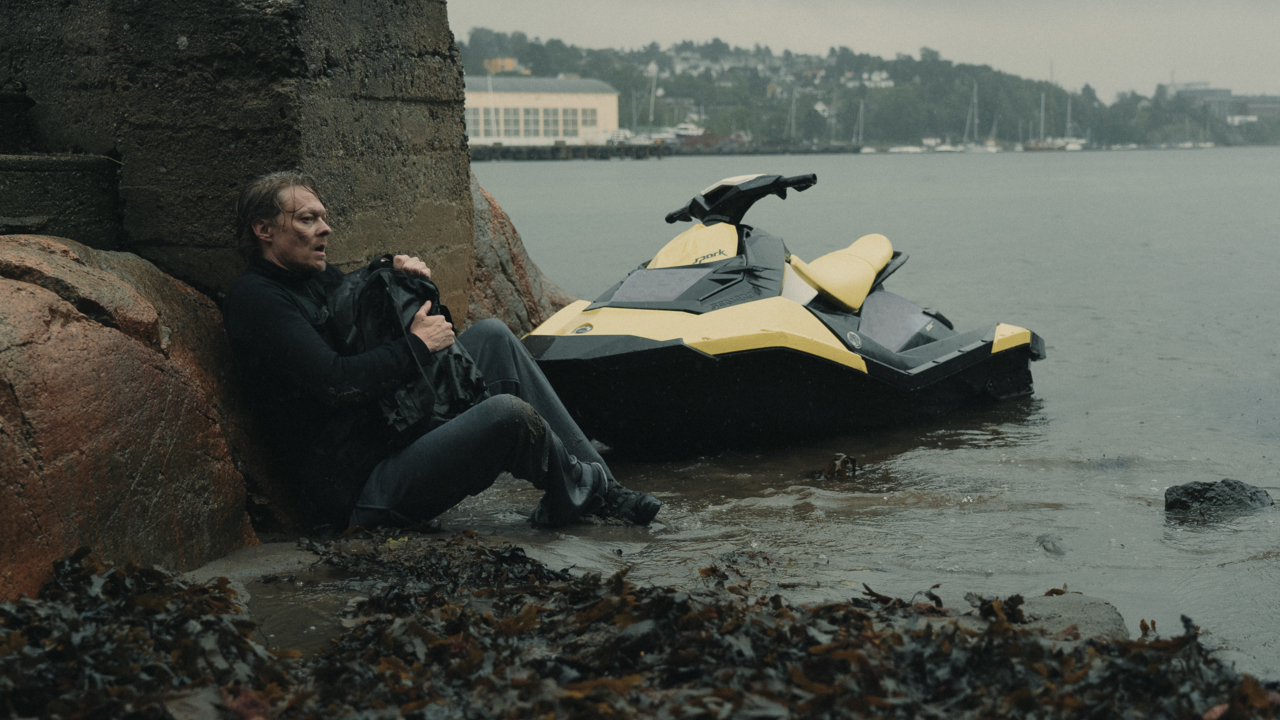 Olle Hulten wakes up drunk on the ferry between Sandefjord and Strömstad. In his car, there's a gun and a lot of money. Simultaneously the police chase a robber who has hijacked a vehicle and holds the security guard at gunpoint.
Read our review of The Machinery here!
Partisan (Season 1)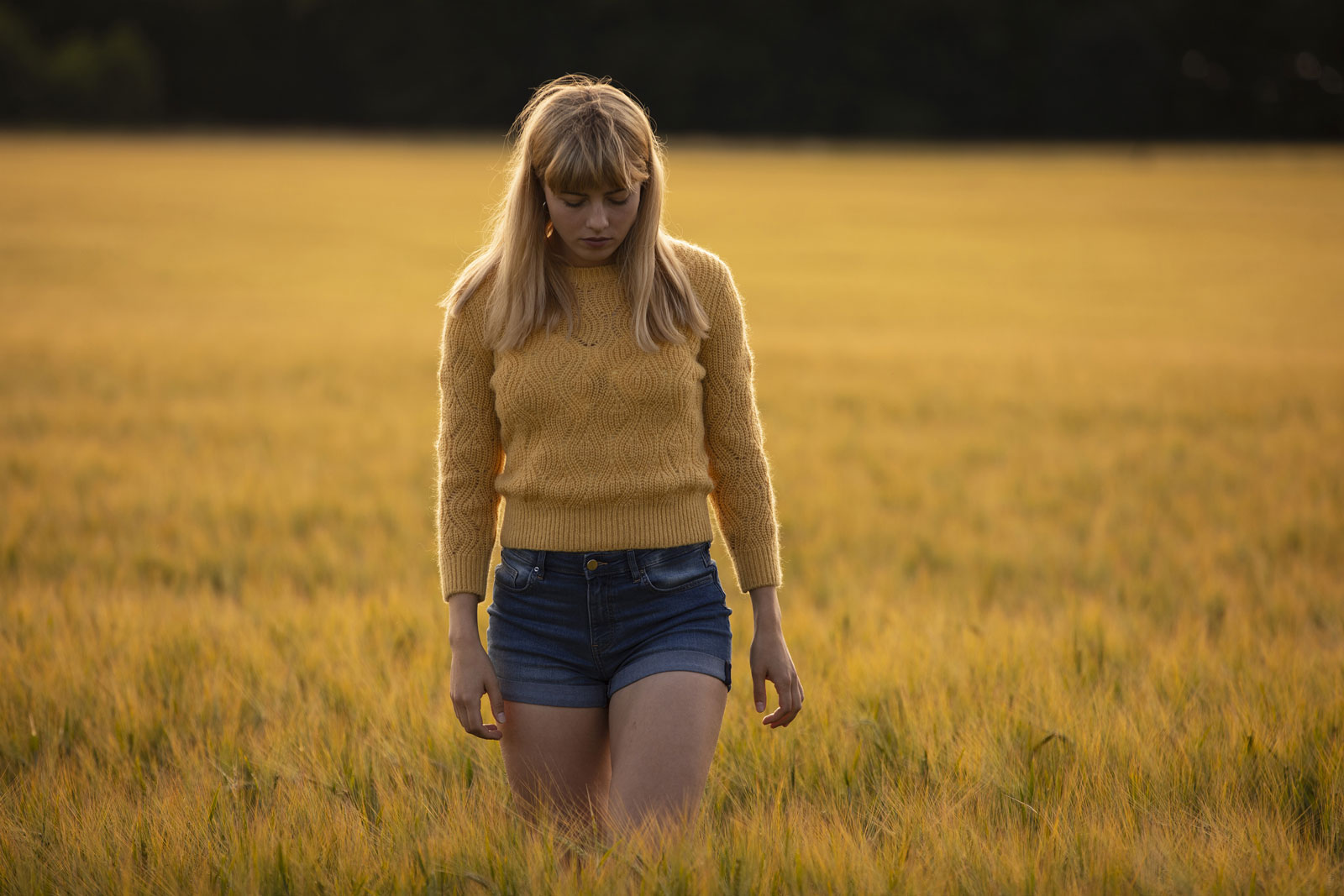 Set in the idyllic surroundings of Jordnära, a gated community that runs a very successful organic farm. A man takes a job offer, soon learning about their unorthodox rules and routines.
Read our review of Partisan here!
Huss (Season 1)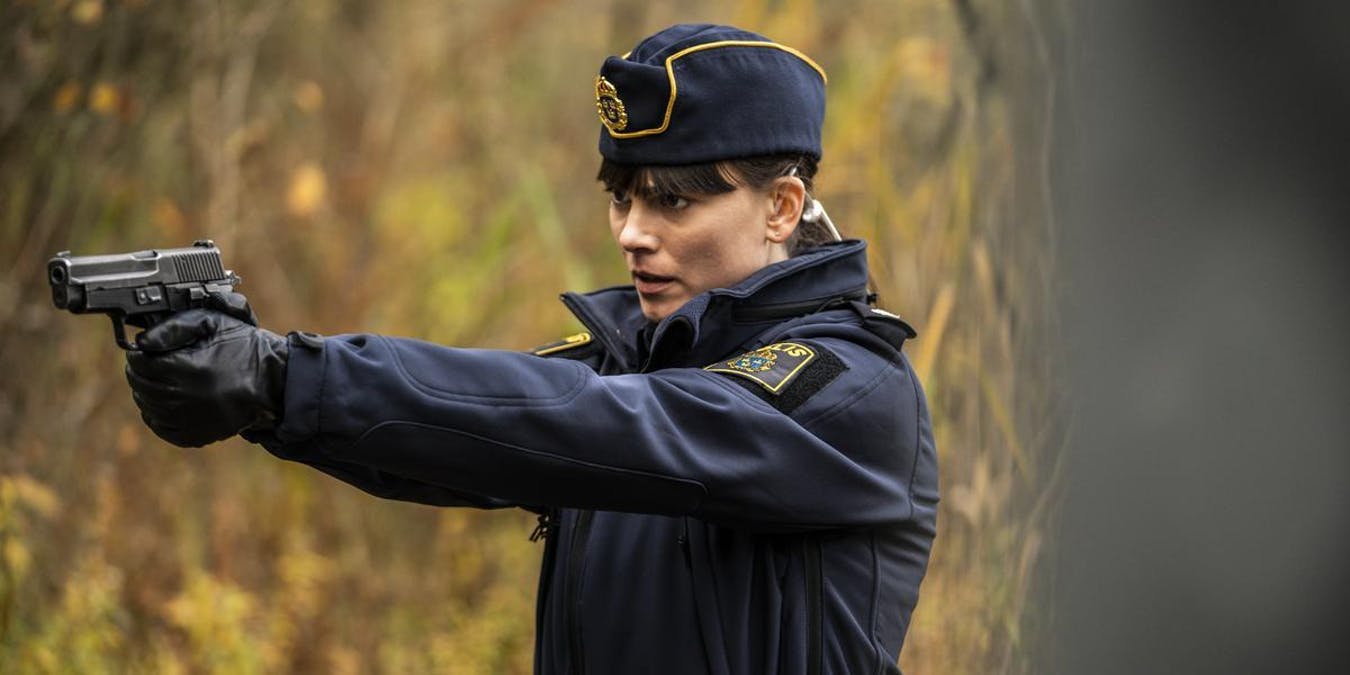 New police officer Katarina Huss has to manage the harsh life in Gothenburg and suspicious colleagues, and she soon finds herself in a tangle of corruption and betrayal.
Read our review of Huss here!
Three Dramedies on Viaplay You Must See
Love Me (Season 1 & 2)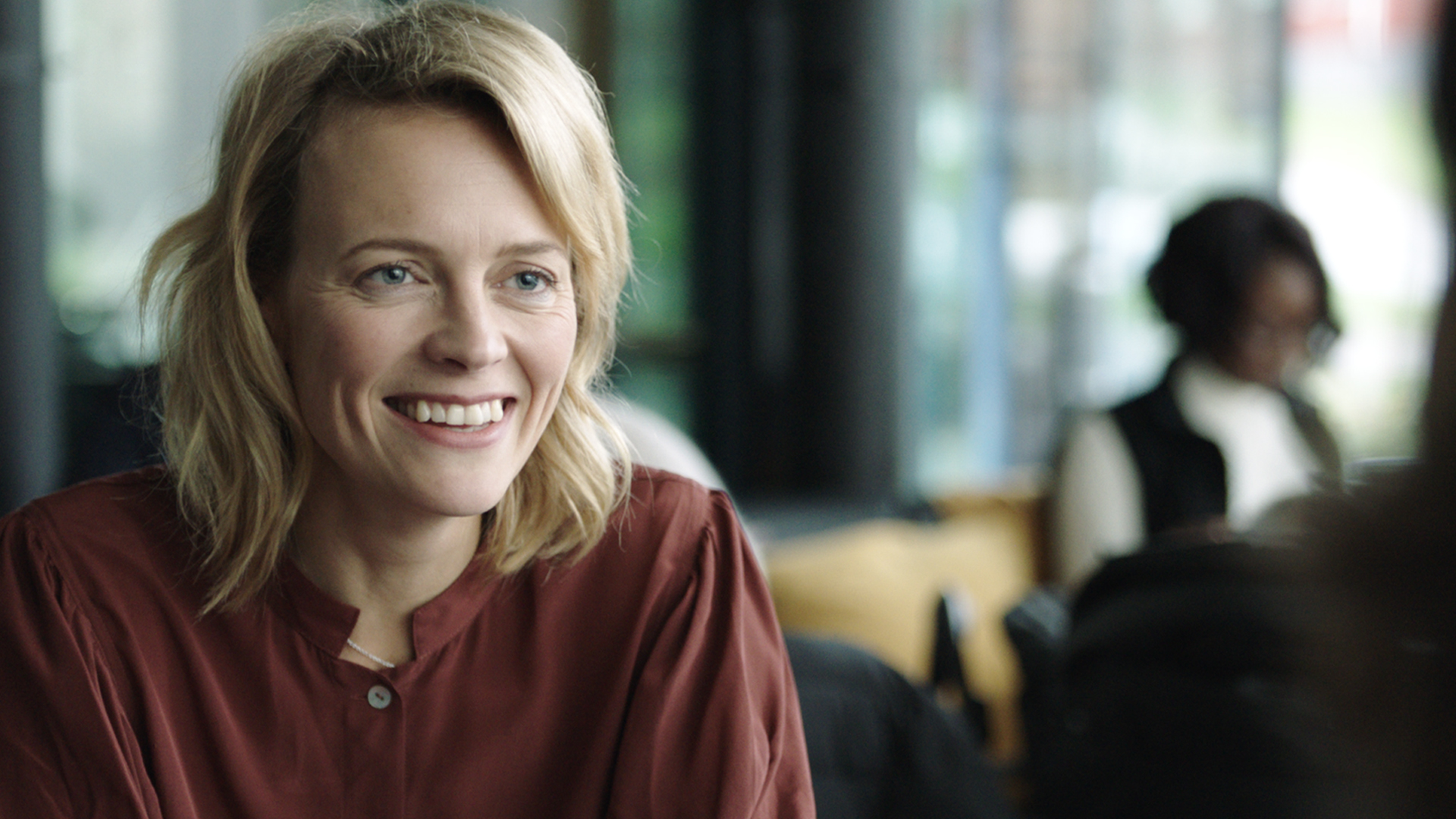 Friendship, grief, and romance intersect with love in the lives of three generations of people living in Stockholm. It's a delightful romantic comedy with a touch of heartache and witty humor.
The acting is top-notch, and for those who are curious – Josephine Bornebusch, Sverrir Gudnason, and Johan Ulveson are some of Sweden's most beloved actors. But keep an eye on Gustav Lindh, a shooting star who'll be acting against Nicole Kidman and Alexander Skarsgård in Robert Eggers' upcoming Viking saga, The Northman.
Read our review of Love Me here!
Pørni (Season 1)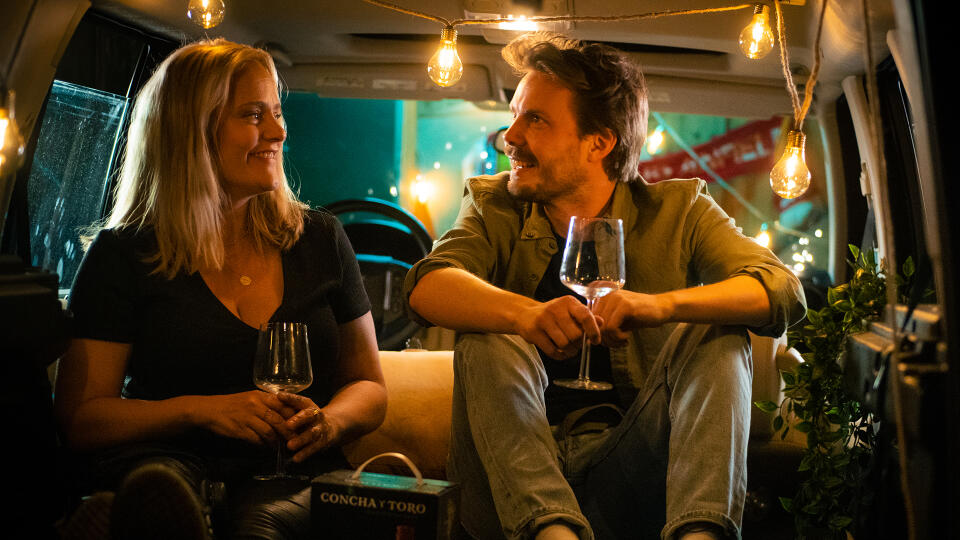 Pørni is about the dilemmas that you end up in when you try to do the right thing for your loved ones and yourself to the best of your abilities. In that order. Pørni has two daughters with a jerk of an ex who has moved to Copenhagen, who focuses mainly on himself. She has a father who is in some teenage phase, and she has responsibility for her 15-year-old nephew after her sister died in a car accident not so long ago.
Thunder In My Heart (Season 1)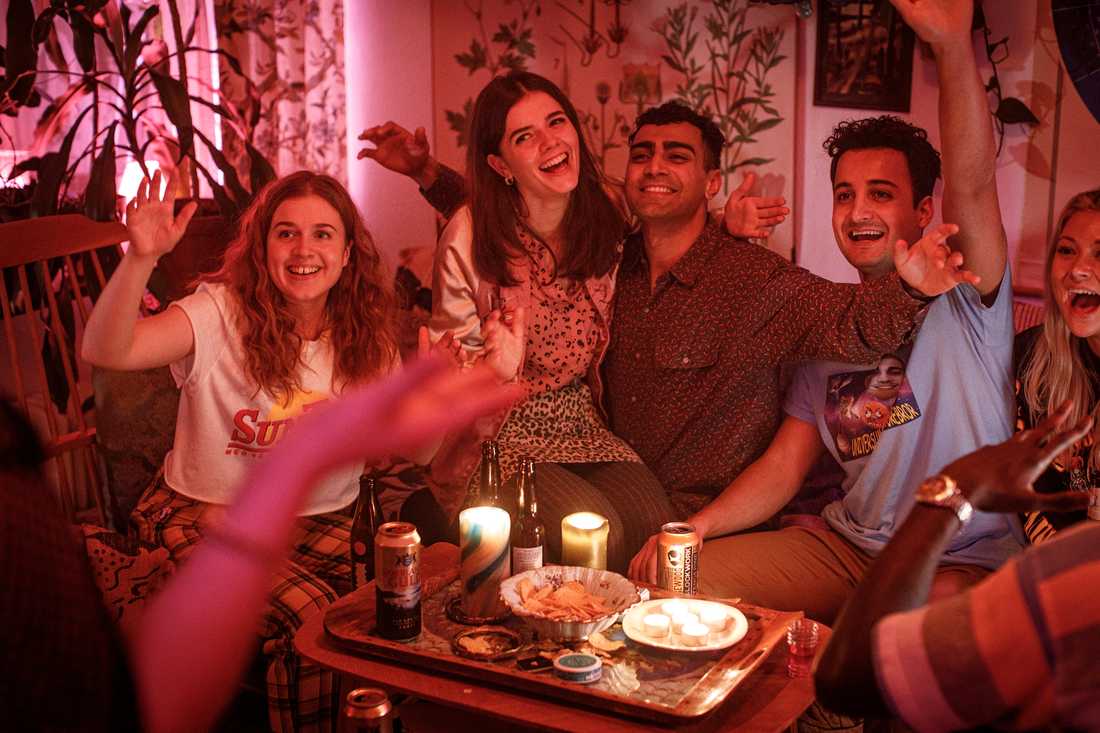 As they come of age, a group of young friends strives to meet the unexpected demands of adult life while coming to terms with their own identities, pasts, and passions.
Thunder In My Heart took the Swedish audience by storm. Written and created by the former pop star turned actor Amy Deasismont, this TV show proves her undeniable talent. It is a TV show we guarantee that you'll fall deeply in love with. It's just marvelous.
Read our review of Thunder in My Heart here!
A Steamy Bonus Recommendation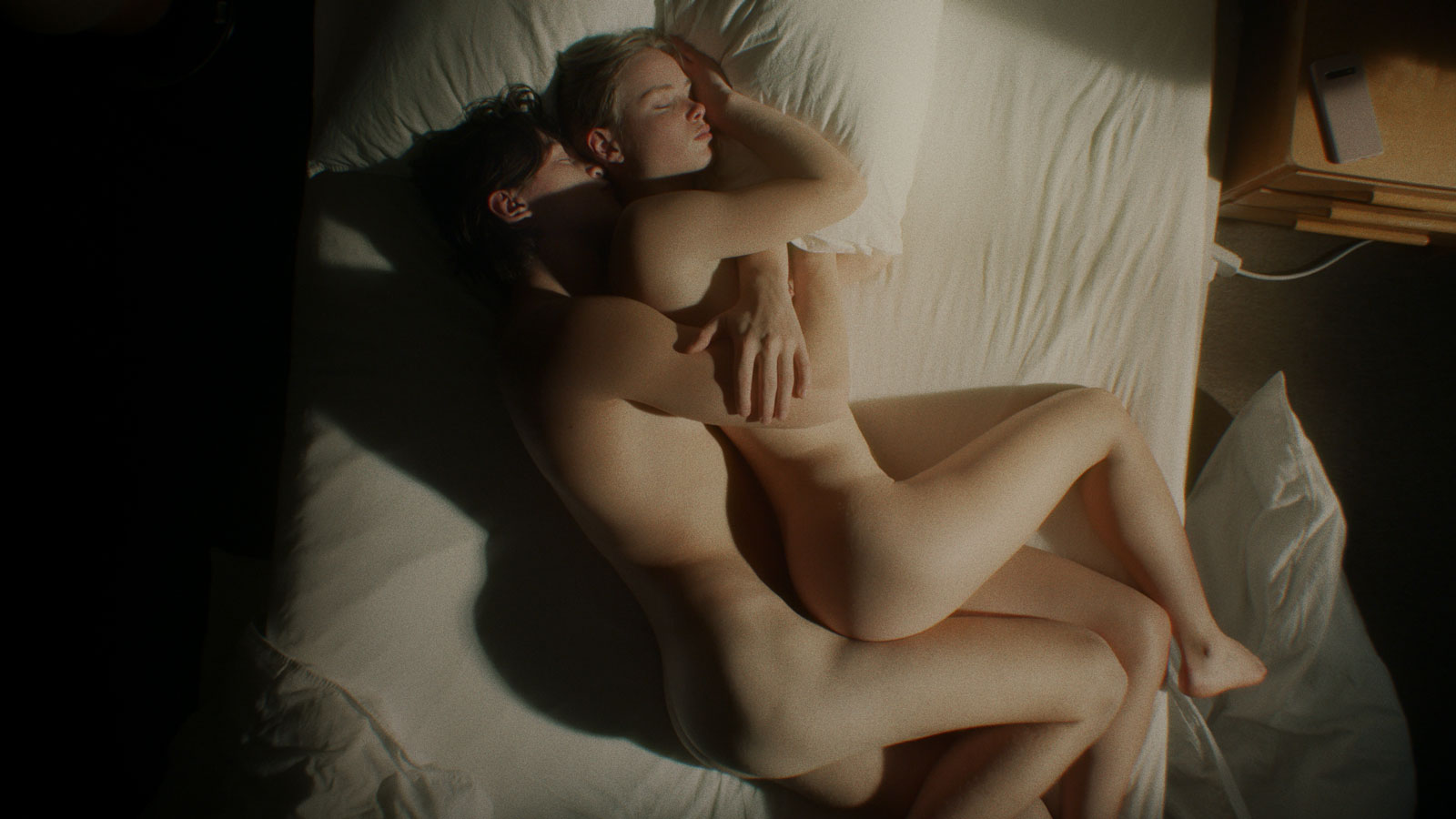 The Swedish Sin made the country's film industry flourish in the late '50s to the '70s. Kicked-off by the legendary director Ingmar Bergman's lustful drama Summer with Monika, the world's eyes were open to the free Swedes. Now, Threesome takes it all a step further.
This explicit teen drama about a young couple's relationship gone sour after a menage-á-troi is masterly acted and well-written. Consisting of eight 25-minute episodes, it's well worth binge-watching.
Read our review of Threesome here!
These were our recommendations for Viaplay USA. We at Filmtopp.se will keep you updated, so check back often for more information and streaming tips. But most of all, enjoy the show(s).