Boarding school drama that almost has it all
Henrik Schyffert is one of the people behind Viaplay's drama series "A Class Apart". He may be associated with comedy, but we get something completely different in this boarding school drama.
Skapare:

Henrik Schyffert, Gustaf Skördeman

I rollerna:

Henrik Schyffert, Valter Skarsgård, Aliette Opheim, Edvin Endre, Alva Bratt
MORE VIAPLAY ORIGINALS:
The questions are many, and the silence deafening when a student from Tuna Kvarn, a traditional boarding school, is found dead after a night of partying. The police's investigation encounters significant problems because of the school's culture of keeping quiet and a school board that is anything but helpful – they just want the whole thing to blow by.
Instead, they turn their focus to the nearby suburban school.
Two people who really want the police to turn their gaze away from the school and a particular student group are the school's CEO, Carl (Henrik Schyffert), and the highly respected student, Hugo (Valter Skarsgård). However, Carl, Hugo, and Hugo's friends in the student group quickly notice that their school, traditions and own interests are under scrutiny and intense pressure.
Impressive acting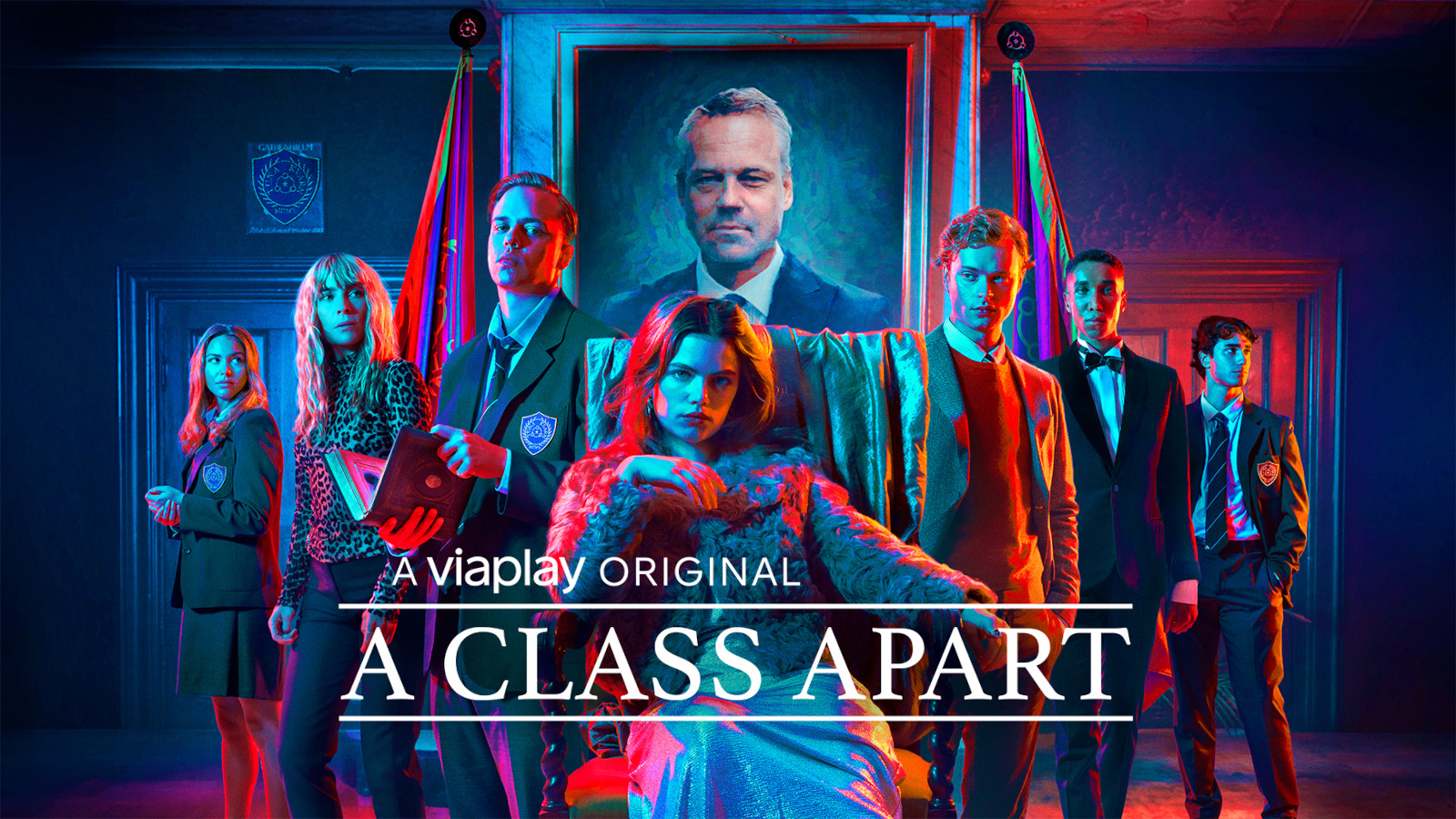 It is undeniably a trend in Sweden to make series and movies about boarding schools and the upper class. In fact, it has probably not been "out" since the success that was Evil (2003), but now new series seems to appear all the time. If you compare this series with the latest example, Young Royals, A Class Apart succeeds with some things where Young Royals fail. But there are also some things that A Class Apart doesn't achieve in order to reach the same level as Evil.
It starts off well, and the set-up keeps it interesting, with the help of a rapid pace and characters that feel both real and exciting. But little by little, the intensity that caught one's attention initially wanes. Sections that at first felt impressive and well-composed become a little messy instead. In the end, they do not really work together either. With that said, there is a strong enough foundation in A Class Apart for it to be worth your time.
Surprisingly good throughout the series are the young actors. We get several impressive efforts. It's hard not to think of Valter's brother, Gustaf Skarsgård, and his role in the previously mentioned Evil when you see how Valter coldly and masterfully portrays the constantly cocaine-influenced and manipulative Hugo. In addition, Valter's friends in the series, Edvin Endre and Alva Bratt, also impress.
Henrik Schyffert gives the viewer an exciting concept with his series, which offers a lot of exciting paths. And thus, I both believe and hope I get to see more of Tuna Kvarn.
Find out more about Viaplay here.
MORE VIAPLAY ORIGINALS: