Paper boi, Paper Boi, it's all about that Paper Boi!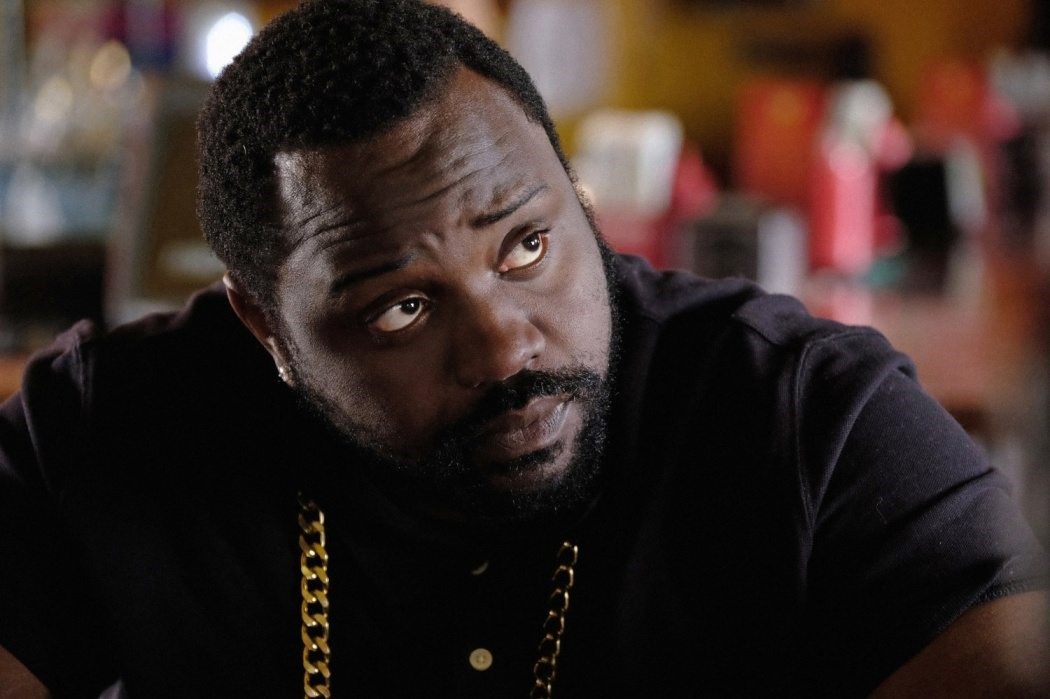 För att läsa denna intervju på svenska, tryck här.
Brian Tyree Henry, plays one of the main characters in one of the hottest TV shows of the year, the FX original series Atlanta. Earlier this year we were also able to see him get chased down by Danny McBride in the critically acclaimed HBO series Vice Principals. Before conquering the world of quality TV he has, through his work on stage, played against Oscar Isaac and been in the original cast of the awarded musical The Book of Mormon. Needless to say, I wanted to share some quality time with Paper Boi. Thankfully he was able to fit us into his packed schedule for an exclusive interview.
Read also: Interview - Poorna Jagannathan (The Night Of, Gypsy, Nirbhaya)
Atlanta is a show hailed for its incredibly real yet hilarious and surreal writing by Donald Glover, who's wearing a lot of different hats as the creator, writer, director and one of the leads. By his side we find Brian Tyree Henry, who plays the character of Alfred 'Paper Boi' Miles – an emerging rapper who ends up having his cousin, Earn (Donald Glover), as his manager.
Brian has described the crew and cast as being one big family and that he would drive a white Bronco for them all (that's a reference to the O.J. Simpson car chase). One teaser for Atlanta was released during the finale of the Emmy winning FX mini-series The People v. O.J. Simpson: American Crime Story and it describes the kind of down to earth writing we've now come to expect.
"I instantly felt like I knew him".
READ ALSO: Interview - Chad Rook (War for the Planets of the Apes, Timeless)
The show has given diversity on and behind the camera a face of true success with everyone involved with the production being of color. Being a part of one of the best written shows at the moment, Brian explains how he felt when he was first introduced to the character of Alfred 'Paper Boi' Miles.
– I instantly felt like I knew him and could relate to who he is, having people like him in my community. That's what I wanted for all of you watching to feel. I wanted him to be played out in a way that allowed you to know who he is as a person and where his heart is at. Thanks to the writing he is not labeled as one thing, he is not the drug dealer, the rapper or the thug – he is a person and there's tons of people like him all over the world. As long as the people watching can feel like Alfred reminds them of their cousin, best friend or neighbour and ultimately someone you can root for at the end – I don't want to change a thing.
The amount of memes and GIFs of all the incredible moments from the show are flooding social media as we speak. What's your favourite moment of the show so far?
– First of all, I love all the support that we've gotten from our audience, the GIFs and memes are hilarious. I love it. My favourite moment isn't really a moment but the entire B.A.N. episode, where Alfred has to go on the Montague talk show and debate how he feels about certain subjects. Walking in there he was expecting to get paid and to promote his music but that's not at all what happened. You get to know another side of Alfred and learn where he really comes from, being smart, educated and eventually winning over his opposition to his side. The fake commercials and special segments were fantastic too. Donald directed the episode himself and I love how he crafted it in a way that allowed for some of these absurdities we are faced with on a day to day basis come to life.
Paper Boi would be unstoppable.
You went to the very prestigious Yale University yourself back in the day, how do you think Paper Boi would have been able to use an education like that on the streets of Atlanta?
– Oh man, he would be unstoppable. One thing that is incredibly important to me is education and I feel like if Paper Boi would be enlightened in such a way his music would blow the streets away. You know what, the possibility is still out there with season two on its way. Who knows, the high educated Paper Boi might be the next thing.
When Brian isn't slapping people with stacks of money in their face as Paper Boi he sometimes gets knocked down by Danny McBride in Vice Principals. The HBO show with Danny McBride and Walton Goggins as the lead actors trying to overthrow the current principal, Dr. Belinda Brown, and seize her power over the high school where they work. Brian plays the cheating ex husband of Dr. Brown wanting to spend time with his children. What does Dascious Brown and Paper Boi have in common?
– To me they are very different people. But, they are both strong black men, good men with huge hearts. Their stories are different but their experiences are kind of the same. Automatically being labeled as something they're not. There is a difference between the two of them though in how they live their everyday lives, and I really hope that Paper Boi doesn't have a bunch of kids running around somewhere.
"I am a huge Star Wars-fan."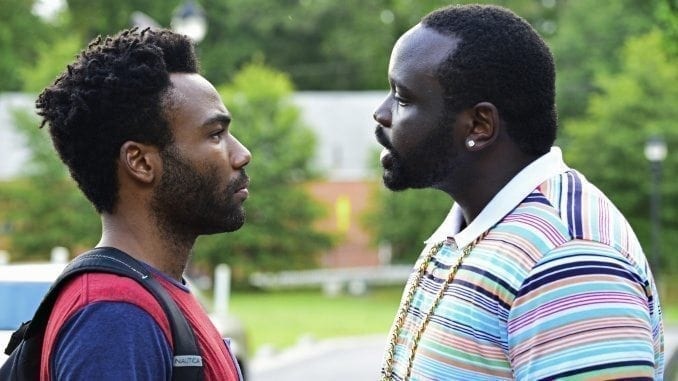 You've worked with Oscar Isaac and would go as far as to drive a white Bronco for Donald, a part in an upcoming Star Wars movie is inevitable right?
– I am a huge Star Wars fan myself and I am so glad that I've had a chance to work with two leading men that has gone into that universe to tear it all apart. I'm so excited to see what Donald is going to do with Lando, I can't think of anyone better suited to play that part. We all support him 100 percent, you know, that's what family does. But who knows, man. John Boyega could have a Jedi cousin, I would totally step in and be his cousin!
With the success of Atlanta right now spreading across the globe there is a lot of interviews being made and most of them with Brian. I understand why that's the case, being incredibly sharp, funny and easy to speak with our time together ran out way to fast. With a second season of both Atlanta and Vice Principals already confirmed, this is not the last we'll here from him. And if that Star Wars part is announced any time soon – you know where you read about it first!
Read also: Interview - David Harbour about the 2nd season of Stranger Things
Atlanta is currently running on FOX Sverige here in Sweden and is about to air it's last episode next week on FX in the US. You'll find all the dates and times for the Swedish releases by pressing here.